The #1 outdoor puzzle hunt in Chur!
The Magic Portal has been opened and now powerful beings are invading our world. But how can it be closed again? Solve puzzles, collect crystals and show your enormous puzzle-solving spirit, so that as a team you can succeed in closing the portal today!
Armed with a valuable puzzle bag, set off as a team on foot for 90 minutes on a fascinating outdoor adventure through Chur's old town. Climb into a mysterious Roman tomb, discover hidden symbols or use cryptic treasure maps and save nothing less than the world as a team!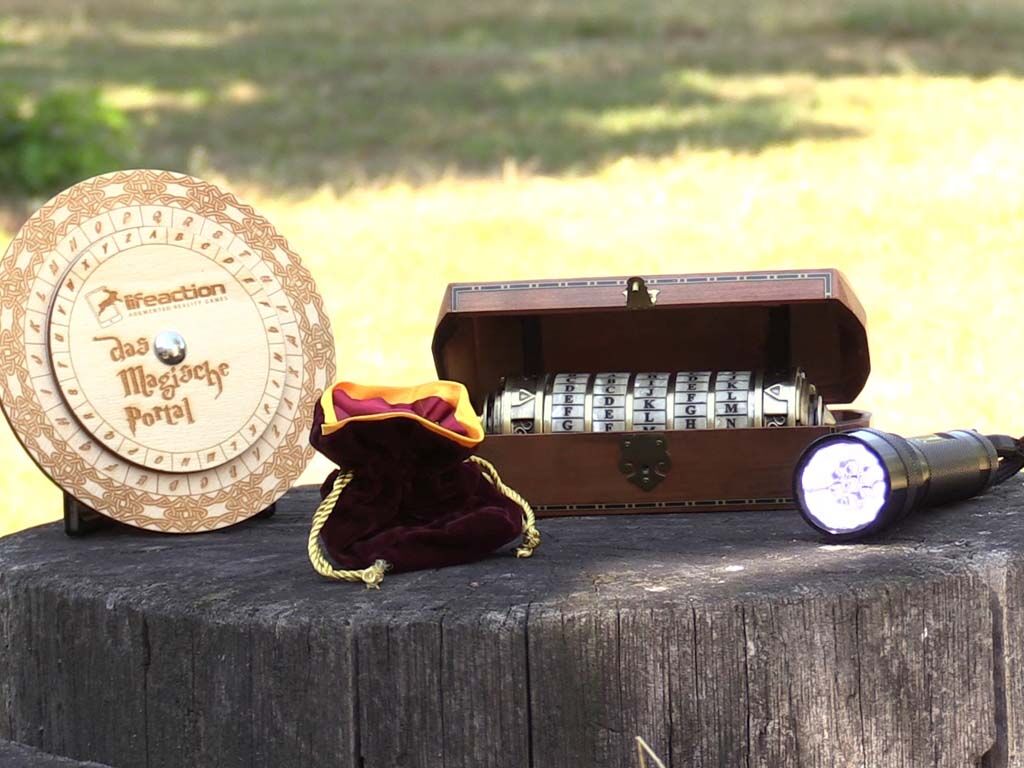 The ultimate fun for companies, families, holiday guests, bashers, birthdays and all other adventure seekers!
A team consists of a maximum of 2-6 people. 4 teams (up to 24 people) can compete at the same time.
Price Teamgame
6 persons CHF 25.00 p.p.
5 persons CHF 27.00 p.p.
4 persons CHF 30.00 p.p.
3 persons CHF 35.00 p.p.
2 persons CHF 40.00 p.p.
Price Multi-Teamgame
4 – 24 persons CHF 27.00 p.p.
Prices incl. VAT.
Children/youth under 16 years pay ½ price each.
A birthday child receives a 10% discount.
Discounts are not cumulative.
Telephone bookings with Chur Tourism on tel. 081 254 50 60.
Under 16s only accompanied by an adult.
Didn't find the answer you were looking for? Then contact us, we are looking forward to your request!