Operation Mindfall – The agent outdoor adventure in Chur!
The secret research company Spider Technologies has already infected 20% of the population of Chur with a mind control virus. Your task: Find Dr. Bergmann's antidote, gain access to the main server and prevent the catastrophe! Set off on foot as a team of agents, armed with a valuable agent case, on a fascinating outdoor adventure through Chur's old town.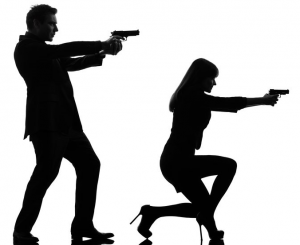 What can you expect from Operation Mindfall?
Great team fun where different talents are required (puzzles, dexterity and discovery at a medium level of difficulty).
You will be equipped with the Actionpack and a tablet, which will guide you through the old town of Chur using the Chur map.
An exciting and novel adventure with many surprises and some exciting background information about Chur.
Your goals as an agent team (prebriefing)
Find the antivirus! To do so, follow the clues in Chur's old town given by Dr. Bergmann, who has defected from SPIDER Tech to W.I.S.E..
Neutralise the virus in the Chur groundwater so that no more people are contaminated.
Neutralise the activation of the virus by hacking into the SPIDER Tech server and finding the secret location.
Group size
A team consists of a maximum of 2-6 people. 4 teams (up to 24 people) can compete at the same time.
For larger groups, please contact us!
Outdooradventure
      2 persons CHF 43.00 per person
  3-6 persons CHF 36.00 per person
7-24 persons CHF 33.00 per person
Prices incl. VAT.
Children/youth under 16 receive a discount of CHF 10.00.
A birthday child receives a 10% discount.
Discounts are not cumulative.
Telephone bookings with Chur Tourism on tel. 081 254 50 60.
Under 16s only accompanied by an adult.
Didn't find the answer you were looking for? Then contact us, we are looking forward to your request!